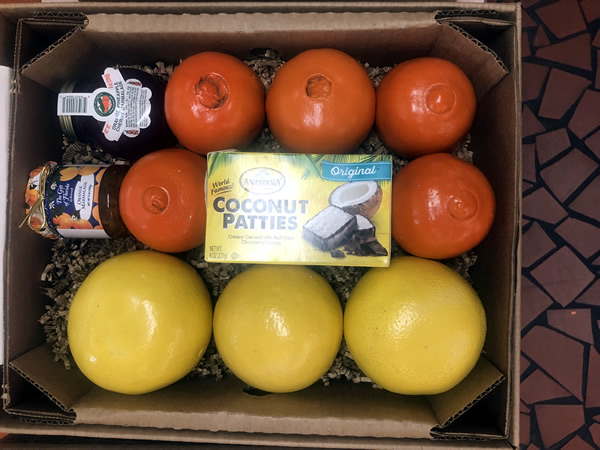 Our Holiday Favorite.
Guarantee – All Shipments are fully guaranteed on arrival
All prices include delivery to states east of the Mississippi. For states west of the Mississippi, add $7.00 extra per pack.
No shipments to California, Texas, Louisiana, Hawaii, Alaska and Arizona. Sorry.
Canadian Shipments:Add $30.00 per item. Canadian payments must be in U.S. Funds. Ontario and Quebec ONLY
Discount Available for shipments of 25 to 5000 packages.
Call toll-free for further information.